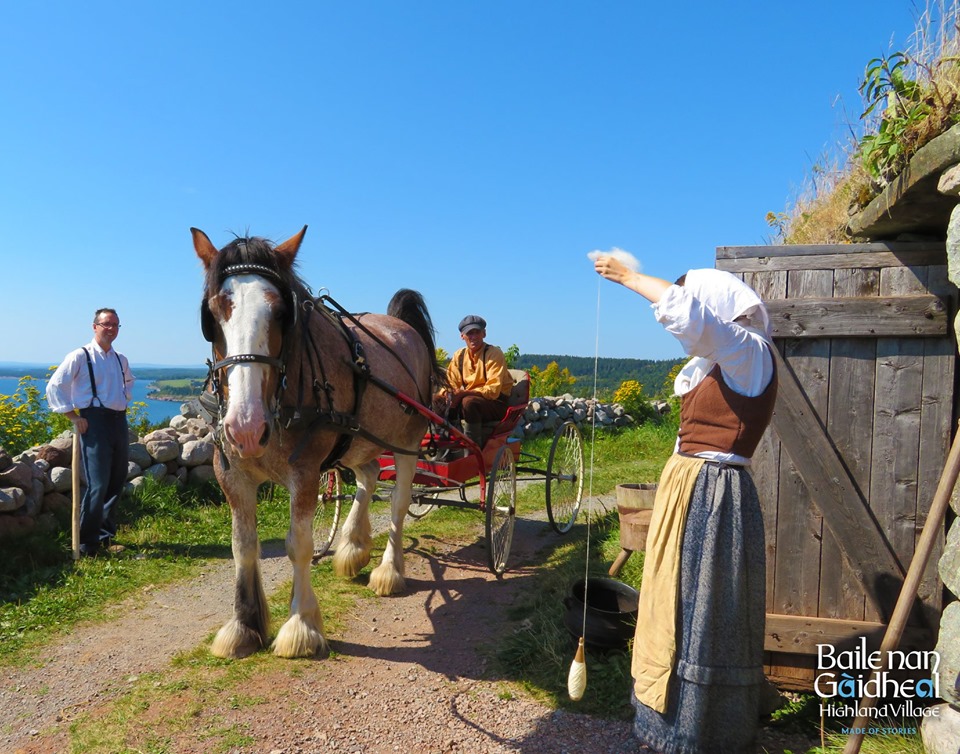 Join us on Saturday, September 14th for Pioneer Day. Come and enjoy our afternoon festival
of rural life for the entire family at the Highland Village! 
Walk through time listening to the stories and songs of the Gaels. See demonstrations of flax
processing, iron works and rope making. 
Watch as the Cash's Carding Mill demonstrates how wool is processed and spun into yarn.
Take part in the céilidh. Learn a Gaelic song, or a few basic steps. 
We'll have a old fashioned corn boil with old fashioned prices and a whole lot more! 
Regular admission rates apply. 12-5 pm