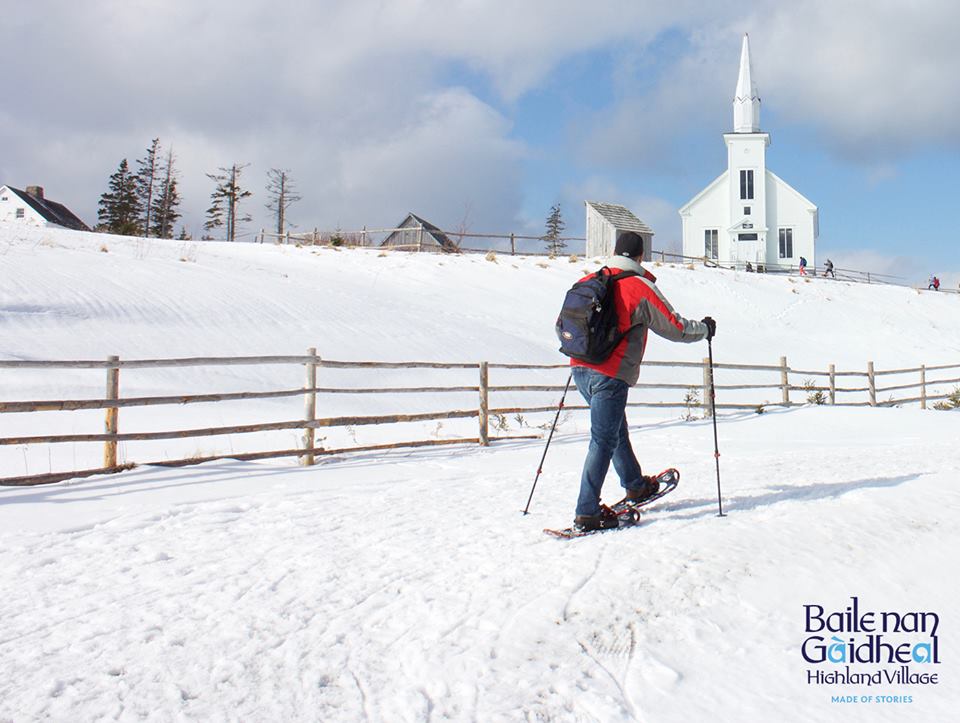 This hike will see you walking around the snowy Highland Village. It will be approximately 3km and will end back at the Frolic'n Folk Pub. There you will receive a cup of Jill's Hot Chocolatea or for those that are 19/over a 10oz pint. The walk will begin at 1:00pm. 
Walk is for all ages. Shorter routes are available.
$15 per person including snowshoes, or $10 if you bring your own. Space is limited, so reserve online at https://www.ionaheightsinn.com/events/
Everyone will meet at The Frolic'n Folk Pub to start off the walk.
*Weather permitting