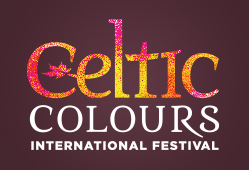 This concert features Rosie MacKenzie, Breanndán Ó Beaglaoich, Mary Jane Lamond, Kathleen MacInnes, Troy MacGillivray, Kenneth MacKenzie, Conchúbhair Ó Beaglaoich, and Liam Holden. Inspired by Irish musician Breanndán Ó Beaglaoich's 2017 journey from Ireland to Spain in a traditional Irish rowboat, Voices of the Naomhóg will see this group of artists teaming up to build and row their own naomhóg from Baddeck to Iona. While the boats are being built, with the assistance of Mi'kmaq craftsmen, the artists will create new music, Gaelic song, and dance to be presented at concerts in Baddeck and Iona. Baddeck fiddler Rosie MacKenzie, who has spent the last number of years working on sailboats around the world, has been a frequent musical collaborator with Breanndán. This repeat performance of Voices of the Naomhóg takes place at the Malagawatch Church moved to the Highland Village from Mi'kmaq territory shared equally among all five First Nations on Cape Breton Island.
Tickets are $30. They go on sale July 10th (through the Celtic Colours box office or the Highland Village gift shop).
The concert begins at 7:30pm.