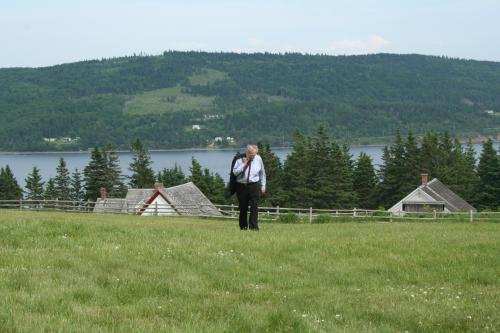 The family and friends of Jim St. Clair gathered on August 27, 2022 in the Malagawatch Church at Baile nan Gàidheal | Highland Village, in Iona to celebrate his life, featuring all the things he loved so dearly: stories, music, food, friends, and family.
It's been more than a year since Jim passed away, and we miss him every day. He was a beloved teacher, mentor, naturalist, storyteller, columnist and radio voice, community leader, historian, uncle, brother and friend. His boundless energy, curiosity and caring touched and influenced the lives of all around him.
For those who were unable to attend here is a link to a recording of the event. Also, to those folks who tried to watch via Zoom, we apologize for the quality of the audio. We hope this version works better for you.
Recording of the Celebration - https://youtu.be/p1YcXjbBRlc
The slide show that ran during the Celebration - https://youtu.be/tol6Okz2sx4