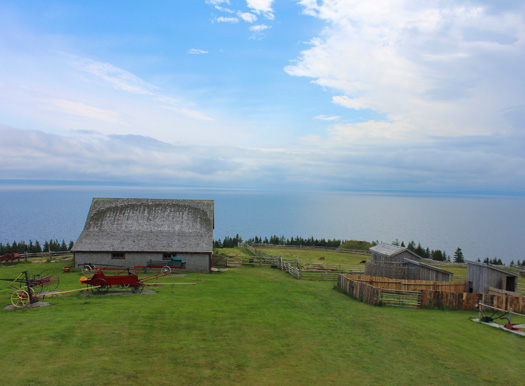 Welcome to the Highland Village, a living history museum and cultural centre that celebrates the Gaelic experience in Nova Scotia.
Google Maps Tour of the Site
Click here for a special tour of our site through Google Maps.
"Cabar Féidh" 
Cabar Féidh, pronounced capp-er fay, is the new Highland Village Blog. Our posts will feature Nova Scotia Gaels, elements of their rich culture legacy and the identity that defines our Eastern Nova Scotia communities, as well as, Highland Village news and programming information.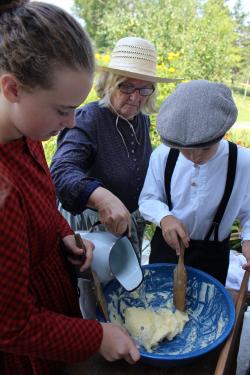 Monday, August 1 - Best of Boxwood Tour with Chris Norman 
The 'Best of Boxwood' Musique Royale tour is a traditional
Maritime ensemble. Concert in the Malagawatch Church @7:30pm $20 
Thursday, August 4, 30 - Donald "Og" Day  
Join us as we commemorate the Donald Og legend and the early
days of Cape Breton's European history. Traditional food, natural
dye, barvas ware and other demonstrations will take place
throughout the day. Regular admission applies. 10:00am - 3:00pm.
Saturday, August 6 - Là Mór a' Bhaile
Highland Village Day Concert
Join us for a fun, afternoon of Gaelic arts. Fiddlers, step-dancers,
pipers, and more, come together to treat visitors to traditional Nova
Scotia Gaelic culture in this outdoor concert overlooking the Bras
d'Or Lakes. This year marks the 55th Annual Highland Village Day
Concert, one of Cape Breton Island's original Outdoor Scotch
Concerts. 2-6 pm. $15 per person, children 12 and under free
Guided Storytelling Tour of Baile nan Gàidheal
​August 2, 9, 16, 23 & 30 
Come join us for a special storytelling tour of the Highland Village.
This special folklife experience will give you insight into the lives
and stories of Nova Scotia Gaels. After the walk, the group will
have an opportunity to enjoy some tea and traditional Cape Breton
oatcakes. Reservations required. $25.00 per person.
2:00 – 4:00pm. Call to book a spot - 902-725-2272.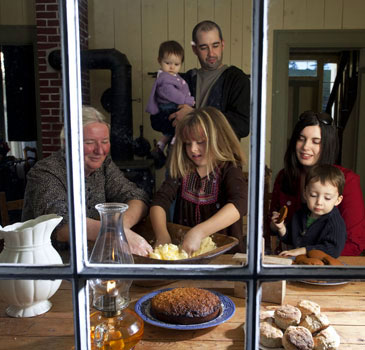 Experience Nova Scotia's Gaelic culture, heritage and hospitality at this living history museum and folk-life centre in scenic Iona, located in the heart of Cape Breton and overlooking the magnificent Barramens Strait on the Bras d'Or Lakes.