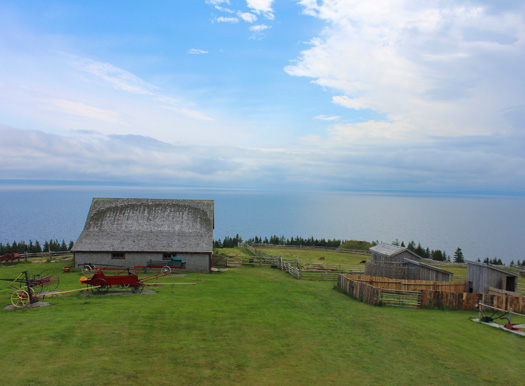 Welcome to the Highland Village, a living history museum and cultural centre that celebrates the Gaelic experience in Nova Scotia.
Google Maps Tour of the Site
Click here for a special tour of our site through Google Maps.
"Cabar Féidh" 
Cabar Féidh, pronounced capp-er fay, is the new Highland Village Blog. Our posts will feature Nova Scotia Gaels, elements of their rich culture legacy and the identity that defines our Eastern Nova Scotia communities, as well as, Highland Village news and programming information.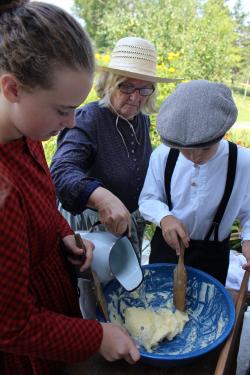 Saturday, September 17 - Pioneer Day
Join us for this annual afternoon festival of rural life.
A fun day the entire family will enjoy. Regular admission
rates apply. 12:00-5:00pm
Monday, September 19 - Digital launch of Am Bràighe
Join us at the Highland Village from 4:00-6:00pm to
celebrate the digital launch. There will a srùbag (light
refreshments). All welcome. Wendy Bergfeldt will be
on site to broadcast live for CBC's Cape Breton Mainstreet.
Saturday, September 24 - Alex Francis MacKay Lecture
Join us on September 24 at 2:00pm for the Annual Alex
Francis MacKay Gaelic in the Bow Memorial Lecture. This
year Halifax's  Kate Dunlay, internationally recognized for
her research in the music traditions of Scotland and Ireland.
Admission is free. 
Tuesday, September 29 - Là Fhèill Mìcheil/St. Michael's Day
St. Michael was the Scottish and Irish patron saint of horses,
travel, sea and seafarers. . Join us for a special St. Michael's Day
Milling Frolic in the Centre Chimney House. Traditional tea and
struan will be served. General admission fees apply. 2:00-4:00pm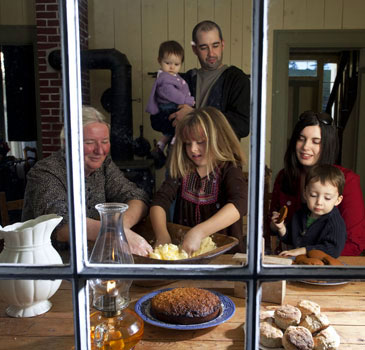 Experience Nova Scotia's Gaelic culture, heritage and hospitality at this living history museum and folk-life centre in scenic Iona, located in the heart of Cape Breton and overlooking the magnificent Barramens Strait on the Bras d'Or Lakes.