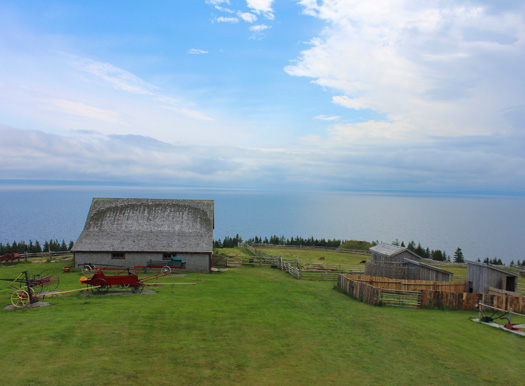 Welcome to the Highland Village, a living history museum and cultural centre that celebrates the Gaelic experience in Nova Scotia.
Google Maps Tour of the Site
Click here for a special tour of our site through Google Maps.
"Cabar Féidh" 
Cabar Féidh, pronounced capp-er fay, is the new Highland Village Blog. Our posts will feature Nova Scotia Gaels, elements of their rich culture legacy and the identity that defines our Eastern Nova Scotia communities, as well as, Highland Village news and programming information.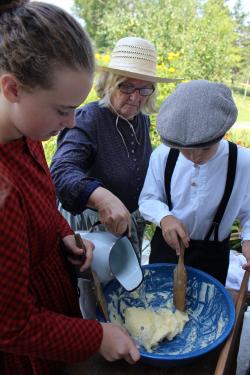 Saturday, May 14 - 12th Annual Central Cape Breton
Appreciation Dinner for the CB Cancer Centre
Join us for a special evening as we raise funds for the Cape
Breton Cancer Centre at the Cape Breton Regional Hospital.
The Centre is a vital resource for many of our family and friends.
All proceeds support the patient care fund. 6:00pm-9:00pm 
Tickets are $30.00 per person. Sponsored by the Nova Scotia
Highland Village Society, Royal Canadian Legion Branch 124,
St. Columba CWL, District 1, Municipality of Victory County.
May 16-19— Sgadan is Buntata 
The Highland Village in-class cultural experience brings
presentations of Nova Scotian Gaelic folkways to public
schools. Our Sgadan's Buntata program is a great way to
increase awareness of the material culture of Gaelic Nova Scotia,
and give students an amazing experience and introduction to Gaelic
language and customs. To schedule a class visit, or for more
information, please contact us at highlandvillage@novascotia.ca
or by phone (902) 725-2272.
We will open for the season June 1st, 2016.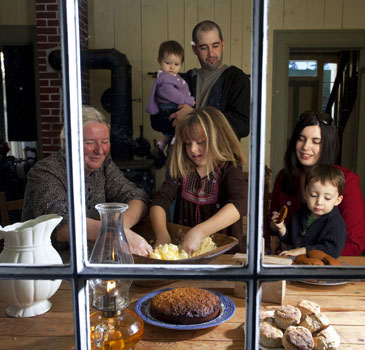 Experience Nova Scotia's Gaelic culture, heritage and hospitality at this living history museum and folk-life centre in scenic Iona, located in the heart of Cape Breton and overlooking the magnificent Barramens Strait on the Bras d'Or Lakes.