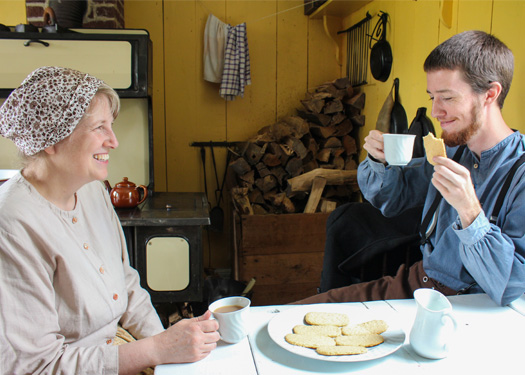 Baile nan Gàidheal | Highland Village
Welcome to the Highland Village, a living history museum and cultural centre that celebrates the Gaelic experience in Nova Scotia.
Nova Scotia Webcams from the Malagawatch Church Steeple
The Highland Village is excited to join the Nova Scotia webcams family. We have two webcams broadcasting from the steeple of our Malagawatch Church on our site. The Iona camera looks over to the Barra Strait its bridges and east to the Boisdale Hills. The Highland Village camera captures our farm and the beautiful Bras d'Or Lake.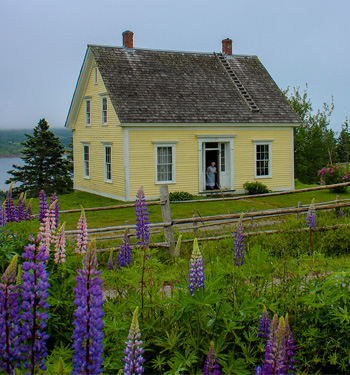 2019 Hours
We are open with full animation, daily from 10 am to 5 pm, through until October 20, 2019*.  
*The Museum is open with full animation and gift shop on days after October 20 when a cruise ship is docked at the Port of Sydney, and shore excursion buses are visiting Highland Village. Opening and closing times are based on the arrival and departure of shore excursion buses.
Events
We're sorry, but there are currently no upcoming events posted for this time period. New events are posted often so we encourage you to check our Events calendar on a regular basis.
Baile nan Gàidheal | Highland Village
(902) 725-2272
1-866-442-3542
highlandvillage@novascotia.ca
Be social
Webcams
Baile nan Gàidheal | Highland Village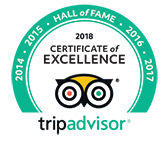 ​