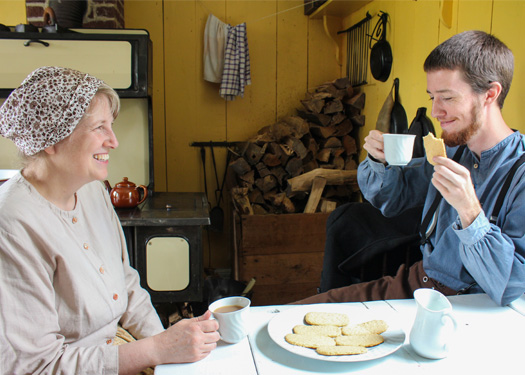 Baile nan Gàidheal | Highland Village
Welcome to the Highland Village, a living history museum and cultural centre that celebrates the Gaelic experience in Nova Scotia.
New! Nova Scotia Webcams from the Malagawatch Church Steeple
The Highland Village is excited to join the Nova Scotia webcams family. We have two webcams broadcasting from the steeple of our Malagawatch Church on our site. The Iona camera looks over to the Barra Strait its bridges and east to the Boisdale Hills. The Highland Village camera captures our farm and the beautiful Bras d'Or Lake.
"Cabar Féidh" 
Cabar Féidh, pronounced capp-er fay, is the new Highland Village Blog. Our posts will feature Nova Scotia Gaels, elements of their rich culture legacy and the identity that defines our Eastern Nova Scotia communities, as well as, Highland Village news and programming information.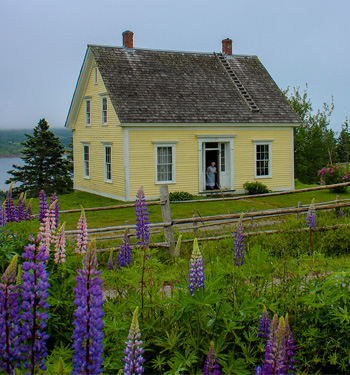 December 3, 2017
Air Bhioran a Dhol a Dhannsa: Keening to Get Up and Dance
Baile nan Gàidheal | Highland Village is now on off-season hours.
The Visitor Centre (gift shop & administration) is open Monday to Friday 9 am to 5 pm. 
The museum site will be open periodically to service cruise ship shore excursions through until October 29. We will be open with full animation from the arrival of the first bus until departure of the last. Please check with the office to confirm hours.
The full site will re-open for the 2018 Visitor Season on June 1, 2018.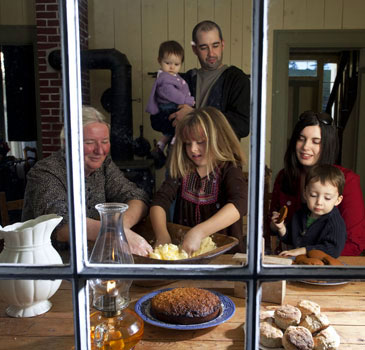 Experience Nova Scotia's Gaelic culture, heritage and hospitality at this living history museum and folk-life centre in scenic Iona, located in the heart of Cape Breton and overlooking the magnificent Barramens Strait on the Bras d'Or Lakes.