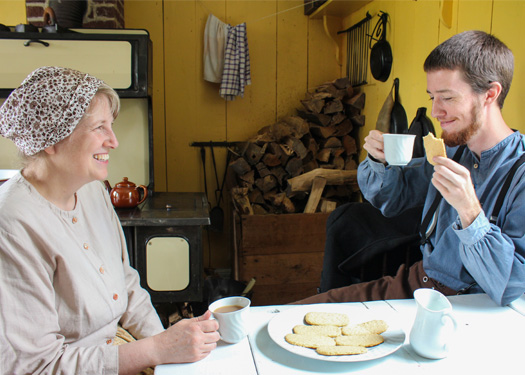 Baile nan Gàidheal | Highland Village
Welcome to the Highland Village, a living history museum and cultural centre that celebrates the Gaelic experience in Nova Scotia.
Google Maps Tour of the Site
Click here for a special tour of our site through Google Maps.
"Cabar Féidh" 
Cabar Féidh, pronounced capp-er fay, is the new Highland Village Blog. Our posts will feature Nova Scotia Gaels, elements of their rich culture legacy and the identity that defines our Eastern Nova Scotia communities, as well as, Highland Village news and programming information.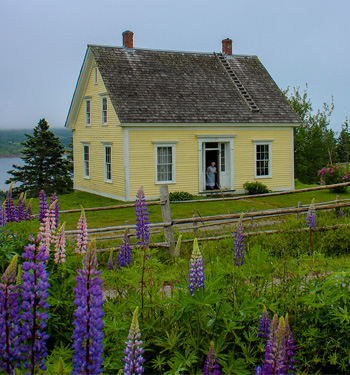 August 1, 2017
Best of Boxwood
August 3, 2017
Donald 'Og' Day
August 3, 2017
Danns a' Bhaile | Village Dance
August 5, 2017
Là Mór a' Bhaile | Highland Village Day Concert
The Visitor Centre | Administration will be opened Monday-Friday 9am-5pm.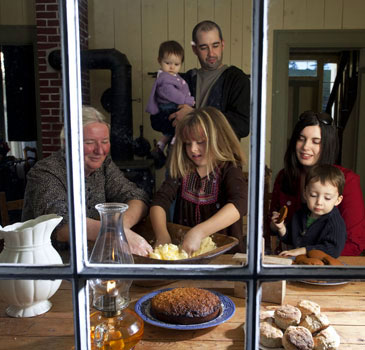 Experience Nova Scotia's Gaelic culture, heritage and hospitality at this living history museum and folk-life centre in scenic Iona, located in the heart of Cape Breton and overlooking the magnificent Barramens Strait on the Bras d'Or Lakes.