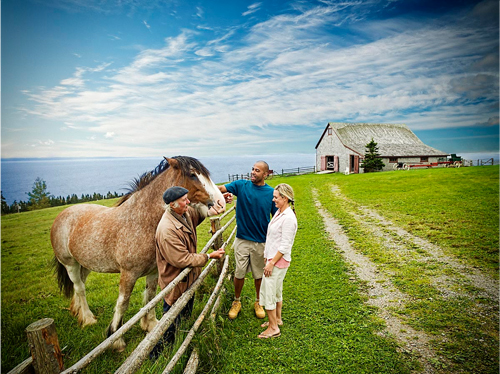 Hours of Operation - 2020 Visitor Season
We are now closed for the season. We thank everyone who visited with us this summer. We look forward to seeing you all again in 2021.  In the meantime, our offices are open Monday to Friday, 9 am to 5 pm. 
Remainder of Year
Administration and Gift Shop
Open Monday to Friday
9 am to 5 pm
Admission Rates for 2020
Adults (18-64 years of age)
$11.00
Seniors (65 years of age +)
$9.00
Students (6 to 17 years of age)
$5.00
Children (5 yrs of age and under)
Free

Family (2 adults & their school aged children)

Families please call to book.

$25.00
Members of CAA/AAA receive a 20% discount off the above rates.