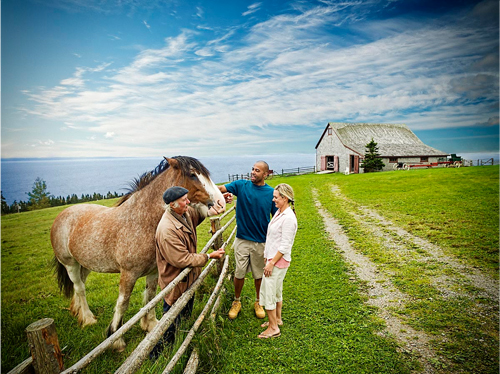 Hours of Operation - 2020 Visitor Season
June 1 - October 18*
Museum with Full Animation & Gift Shop
Open 7 Days a Week - 10:00am - 5:00pm
*The Museum is open with full animation and gift shop on days after October 20 when a cruise ship is docked at the Port of Sydney, and shore excursion buses are visiting Highland Village. Opening and closing times are based on the arrival and departure of shore excursion buses.
Admissions
Adults $11.00
Senior (65+) $9.00
Child (6-17) $5.00
Child (5 & under) Free
Family (max 2 adults) $25.00
Pets are part of the family too so why not take them along for the walk. Just remember not to forget their leash in the car!
*Includes HST. General admission rates do not apply to special events and programming unless otherwise stated. Rates are subject to change. 
Off-season
**January 1- May 31 – October 19 – December 31
Administration and Gift Shop
Monday - Friday
Hours: 9:00 am - 5:00 pm
**Some expectations may apply to our off season open hours based on the Port of Sydney Cruise Ship Schedule. 
Roots Cape Breton Genealogy & Family History Centre 
By appointment only. Call or email for information or to book an appointment.
CAA/AAA – Show Your Card & Save
Members of CAA/AAA receive a 20% discount on regular museum admission fees. Valid membership card must be presented to receive discounts. Discount does not apply to special events or programs.
Methods of Payment
Highland Village accepts cash in Canadian or US currency; Visa, MasterCard, and American Express credit cards; and Interac debit cards.