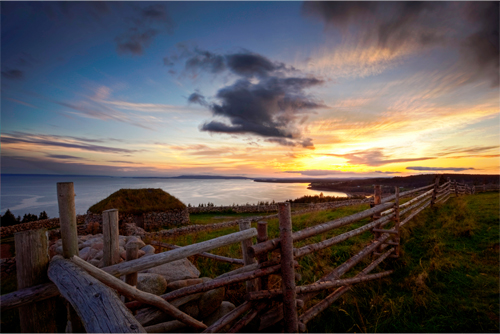 What Are We?
Baile nan Gàidheal | Highland Village is an outdoor living history museum and Gaelic folklife centre that illustrates the story, culture and identity of Nova Scotia Gaels. We are located on a stunning 43-acre property overlooking the majestic Bras d'Or Lake in Iona, Nova Scotia, the heart of Cape Breton Island. We are a part of the Nova Scotia Museum operated locally by the Nova Scotia Highland Village Society.
What to Expect
Our 11 historic buildings are staffed by first-person costumed animators who are passionate about sharing our Gaelic culture and identity. We also host special events and programs throughout the year.
Our Vision
Our vision is to be the leading Gaelic folklife centre, recognized in Nova Scotia, nationally and internationally as an essential institution for continuing development and representation of a vital and sustainable Gaelic community. Our mission is to grow as a Gaelic folklife centre that bilingually nurtures, communicates and celebrates the heritage and cultural identity of Nova Scotia's Gaelic community.
Online Gaelic Resources
We have a list of online Gaelic resources for those who are interested in furthering their understanding of our people and their story.