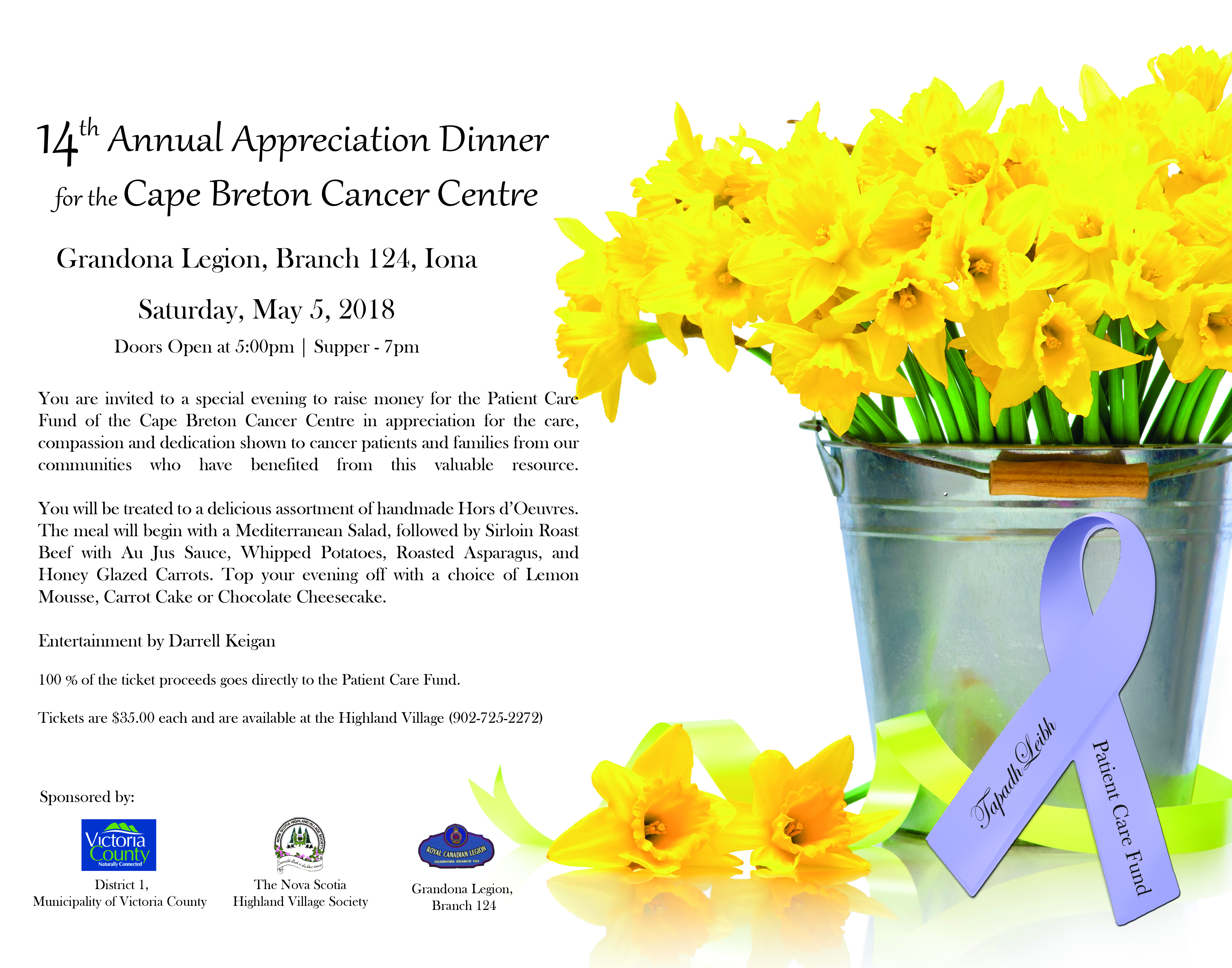 Join us for a special evening, as we raise funds for the Cape Breton Cancer Centre at the Cape Breton Regional Hospital. The Centre is a vital resource for many of our family and friends. All proceeds will go to support the Centre's important Patient Care Fund.
You will be treated to a delicious assortment of handmade Hors d'Oeuvres. The meal will begin with a Mediterranean Salad, followed by Sirloin of Beef with Au Jus sauce, Whipped Potatoes, Roasted Asparagus, and Honey Glazed Carrots. Top your evening off with a choice of Lemon Mousse, Carrot cake or Chocolate cheesecake. Gluten free options are available. Please let us know when you are buying your tickets.
 
Entertainment by Darrell Keigan.
Doors Open at 5 pm. Supper is served at 7 pm.
Tickets are $35.00 per person.
100 % of the ticket proceeds goes directly to the Patient Care Fund. 
Sponsored by the Nova Scotia Highland Village Society, Royal Canadian Legion Branch 124, and Paul MacNeil, Councillor, District 1, Municipality of Victoria County.