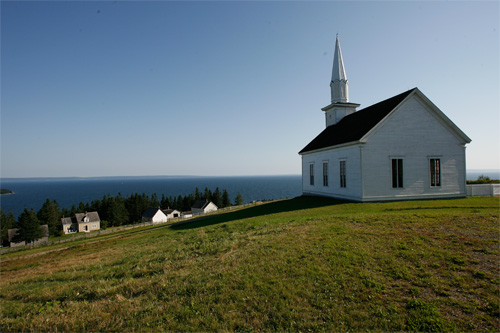 Donations & Fundraising
For almost 50 years, the Baile nan Gàidheal | Highland Village has worked hard to share and promote within its community, and to visitors, Nova Scotia's rich Gaelic language, heritage and culture. Over the past five decades, the Society has grown from a concept; to a log museum building and outdoor stage; to a living history museum and cultural centre with language and interpretive programs, 11 period (animated) buildings, modern support buildings, farm program and much, much more. The successes that the Highland Village has experienced could not have occurred without the support of its donors.
Your gift to the Nova Scotia Highland Village Society provides critical support to the museum's programs in language and cultural interpretation, in addition to assisting in preserving its collections and buildings, and conducting important historical research. We hope you will join the countless individuals who have supported the Highland Village and its mission.
The Nova Scotia Highland Village Society is a registered charity with the Canada Revenue Agency. Your donation is tax deductable.
 
How to Make a Financial Donation
Financial donations may be made by sending a cheque or money order to the Director, Highland Village Museum, 4119 Highway 223, Iona, NS, B2C 1A3. All donations are recognized in our semi-annual publication "An Rubha."
In Memoriam Donations may be made to the Highland Village in memory of a friend or loved one through the address above. All "in memoriam" donations are acknowledged with a card to the family as well as recognized in our semi-annual publication "An Rubha".
 
Artifact Donations
As a part of the Nova Scotia Museum family, the Highland Village only collects artifacts for inclusion in the "Provincial" collection. As a result any donations of objects become part of the Nova Scotia Museum collection at the Highland Village, in accordance with the Collections Management Policy of the Nova Scotia Museum. Please speak to our Collections Manager Pauline MacLean prior to making any artifact donations.